Join Date

Feb 21, 2018
Messages

1,274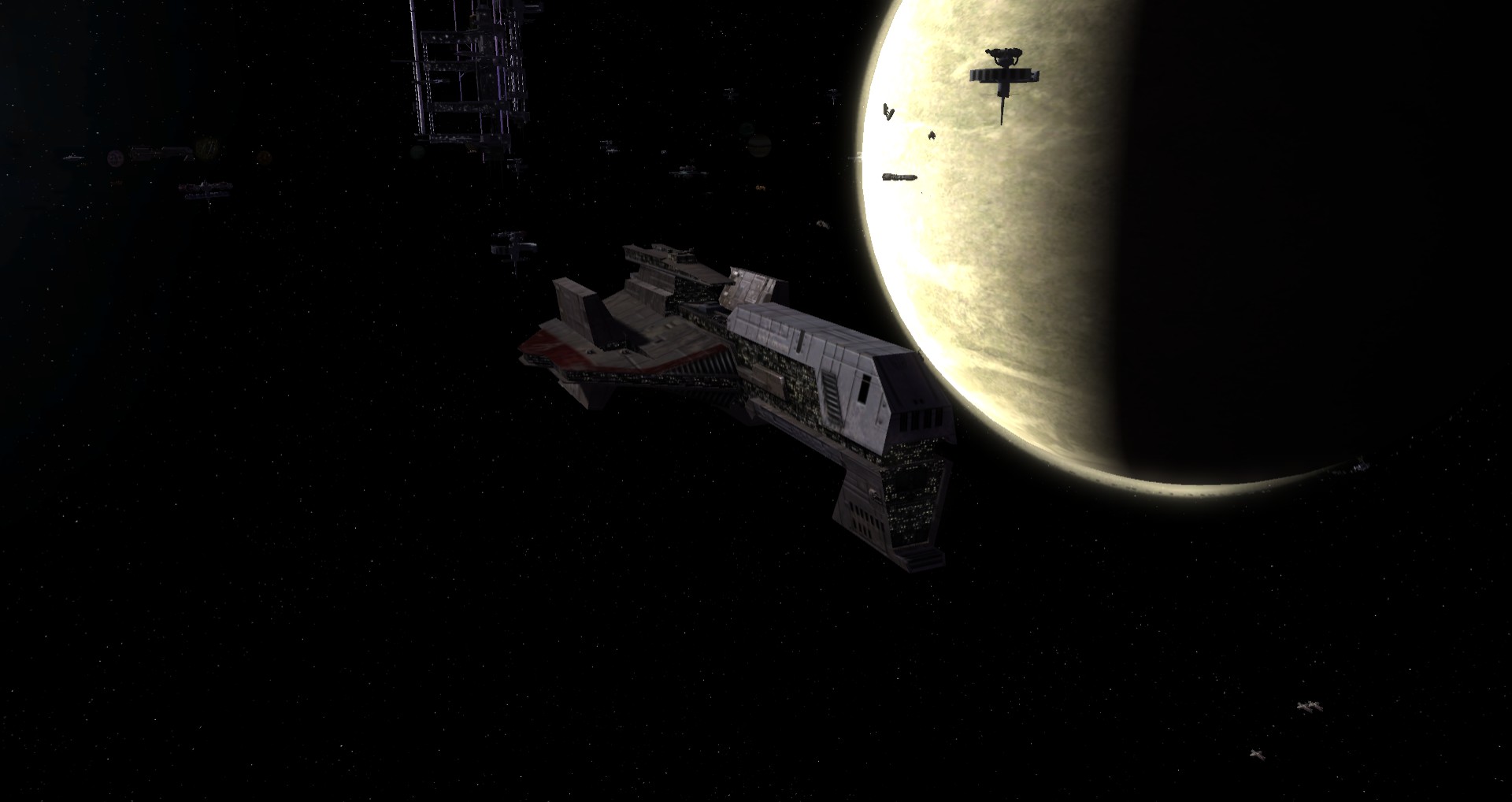 It had been a long time coming, that was for sure, but the fools clearly hadn't seen it. The dark void of space swallowed everything around the yellow-green planet like an oppressive blanket. Against the planet's bright surface, Kalan could see the dark silhouettes of over a dozen ships. Each of them slowly drifted into place, finding their predetermined defensive position. Mandalore had been spared the humiliation of orbital defense stations, or an occupational fleet / garrison. Instead, the GA had installed a puppet leader, stationed in Sundari—the aruetti capital of Mandalore—who was protected by a small cadre of a half-dozen guards. The sins of their former rulers had cast Mandalore into a deal that few wanted with the GA, now those chickens were home to roost.

A hulking mandalorian Star Destroyer hung above the planet, its sides bristling with turbolasers and other ordinance launchers, prepared for battle should it come. Lurking alongside it was the rest of the Mandalorian Liberation Fleet—the informal name being given to the amalgamation of mandalorian warships. Heavy cruisers, frigates, corvettes, and starfighters swarmed angrily around the planet—ensuring their picket wouldn't easily be broken. Right now, there were no other ships above the planet, besides a few civilian vessels. The first order of business had been to target the planet's communications, an easy task given the size of the attacking force. Orbital satellites had been shut down before they had a chance to call out, as had their ground transmission counterparts.

Kalan himself had long-since departed their Star Destroyer, the Ramikadyc, aboard a dropship destined for Sundari. A sharp shudder shook him as the dropship met the surface of the palace's landing pad, and a hydraulic hiss punctuated the boarding ramp's descent.

"Well, mates, let's bloody well get going. It's time to tell the Governor he can't keep that shiny office of his anymore."
Last edited: