New Members & Queso
Administrator
Join Date

Feb 25, 2018
Messages

203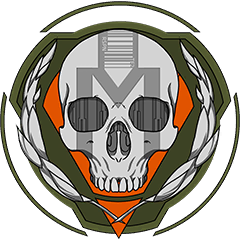 -
Major Factions at Play
- For a summary of the major powers, the Frontier Militia and the IMC.​
-
Pilots & Titans
- For a summary of the Frontier, Titan loadouts, and even Pilot rank structure.​
-
Active Pilots
- Currently serving Pilots of the 18th Mobile Infantry.​
-
The Fallen
- Where those Pilots who have fallen in the line of duty can be found.​
Last edited: